Some Odoo projects
Clickode's digital innovation in Italian small and medium-sized enterprises
La Software Boutique di Clickode mira a diventare il tech partner definitivo nel panorama delle PMI e delle Corporate italiane. Il nostro team è composto da professionisti con elevata seniority e adotta la metodologia Agile per massimizzare flessibilità ed efficienza. Abbracciando il lavoro full-remote e un approccio data-driven, ci dedichiamo alla creazione di prodotti software di qualità eccezionale, coprendo l'intero ciclo di sviluppo, dalla business analysis al design UI/UX, dallo sviluppo del software alla quality assurance. Utilizziamo il software gestionale Odoo Enterprise come base delle soluzioni CRM ed ERP, integrando le soluzioni migliori sul mercato in ambito HR, WMS, MES, Industria 4.0.

Sales, CRM, Multi-company, Multilingual, Office365 integration
To help the sales network of a company that invoices over 80M € by producing and marketing specialized agricultural machinery, Clickode has created a cloud-based CRM solution based on Odoo that allows the 3 commercial branches (in Italy, France and Germany) to supervise the real-time business and individual commercials to generate personalized offers for customers, even in total mobility.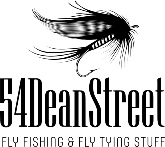 Sales, CRM, Purchasing, Warehouse with barcode, Invoicing, e-commerce, Point of Sale, Multilingual
A small distribution company of fly fishing equipment and materials has adopted Odoo as a management software: first for sales, electronic invoicing and some tax reports, then also to manage agents, email marketing, purchases and warehouse with barcode readers. Finally, the activation at the beginning of 2020 of the Point of Sale for the company store and e-commerce has transformed an initially simple ERP implementation into a successful case of Odoo's integrated approach. 54 Dean Street in 2020 was the protagonist, also thanks to the choice to adopt the Odoo management software, of acase of relevant success: read the article "In two months of lockdown, recover all previous turnover online".
Sales, Purchasing, Multi-warehouse, Production, Quality, Food Traceability, Invoicing
Sacchetti & Calzoni is a Bolognese roasting company that imports seeds from all over the world and produces sweet and savory snacks, marketed both through large-scale distribution and directly to retailers through its own sales network. The increasingly demanding orders from large-scale distribution operators were the spring that required the transition from a traditional management software used for invoices and little else, to an integrated ERP that speeds up and unifies all business processes..


CRM integrated with VoIP telephone system for call centers
By exploiting the power of the Odoo management framework we have allowed a commercial agency that works mainly on behalf of voice / data carriers to automate the management operations of telephone negotiations, integrating an IP telephone system.Yeastar based on Asterisk technology and managed by specialists fromAmbrosetti in collaboration with LogicalServiceCompared to the software used previously, in a reality that employs dozens of telephone operators and works daily in accordance with the GDPR on call lists from thousands of business customers, the results have been very positive: a dramatic reduction in negotiation management times with an increase of the average number of calls per operator and greater number of positive outcomes, plus the convenience of an integrated cloud system: lower overall costs with higher turnover.

Sales, CRM, Purchasing, Invoicing, Integration with external logistics operator, Multilingual
Odoo is the ideal tool to follow the start-up of the Italian branch of Scellit, a French multinational active in the B2B distribution sector of products and tools for hardware.The challenges of this implementation were the extreme agility initially required for business processes in the structuring phase and the integration with the systems of the external operator that manages logistics and shipments in Italy and neighboring countries.
Personnel, Attendance with RFid detectors, Integrated Production Planning with Click4.0 and Zucchetti AHI
Every growing company reaches the point of having to manage its staff in a structured way, and the request to introduce new biometric RFid badge readers to manage the attendance of the employees of the departments of this mechanical company was the spring to integrate Odoo to the inside a heterogeneous ecosystem of departmental solutions that includes the Click4.0 production big data collection and analysis system and the Zucchetti Ad Hoc Infinity ERP management software.



Activities and Projects, Corporate Calendar, Google Documents, Invoicing, Multi-company
For Studio Capolupo srl, a leading consulting business in insurance technical appraisals that operates in central and southern Italy, using the Odoo Project and Collaborative Activities management module, Clickode has created a workflow management system for practices that then generates deferred invoicing to large customer insurance companies.
e-commerce, Sales, Purchasing, Warehouse, Billing
AlternaVino.shop is a new entrepreneurial initiative that uses online channels to bring the best of foreign wines, mainly European ones, to the table of Italians. The integrated approach of Odoo has allowed the creation of a B2B e-commerce site in record time, natively integrated with the ERP management system to manage the entire active and passive cycle of the startup.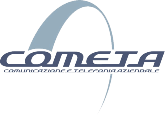 Sales, CRM
To date, this is one of the smallest Odoo implementations made by Clickode (for 3 users), but it allows an agency in the TLC and Energy world operating on the professional market to manage negotiations, contracts and commissions in an orderly fashion and, above all, to manage receive notifications whenever it is necessary to recontact a customer to manage the expiration of an existing contract.
Personnel, Attendance with barcode, Purchases, Warehouse, Multi-company
For the most innovative chain of gourmet ice cream parlors, present in Italy, Europe and South America, Odoo first represented the staff attendance management tool with badge stamping in the various stores, and, during 2020, also the multi-company management system for tracking of purchases and stock.

Excellent assistance, both in everyday life and in emergencies
A real partner, not just a supplier.
Clickode's focus on solving customer problems gives value to their proposals.