ClickAttendant & Odoo HR
RFId Personell Attendance and Human Resource Management in cloud
The Clickode solution for detecting company personnel attendance and managing attendance and extraordinary reports is based on convenient detection terminals via RFId badge, fingerprint or PIN, and attendance management software that collects all the detections of the various devices installed in the company and integrates natively with the main market management systems for payroll processing or personnel management (Zucchetti, Odoo, etc).

ClickAttendant is the attendance terminal via badge, PIN or fingerprint, while Odoo HR is the attendance management module available immediately in the cloud that allows you to monitor the attendance of your employees from any mobile device, wherever you are, and print attendance and overtime reports from which to calculate salaries.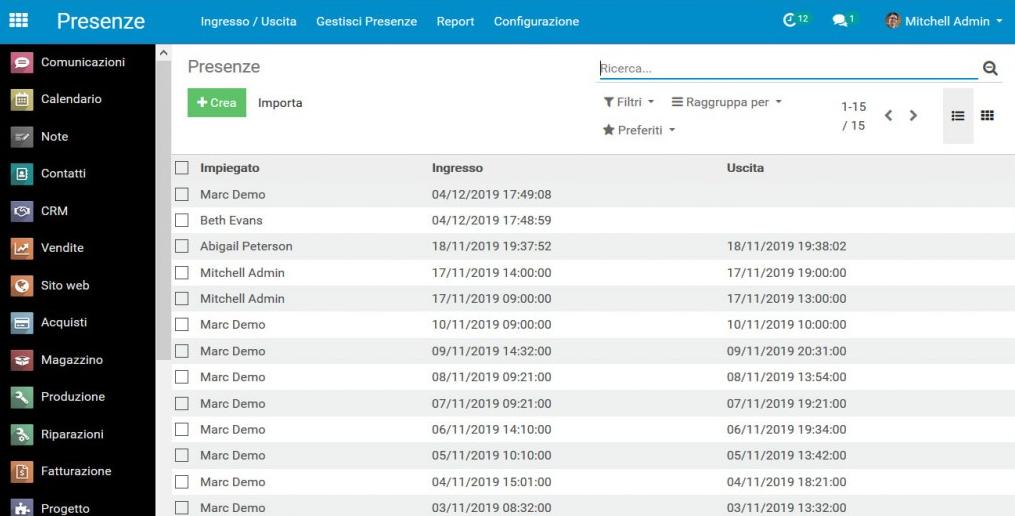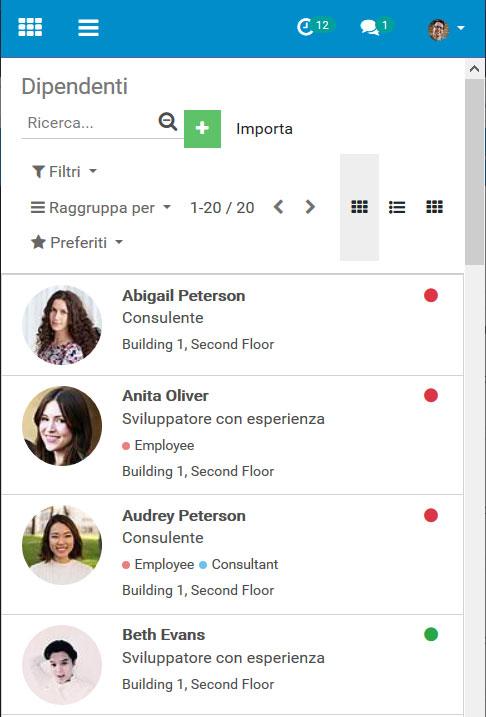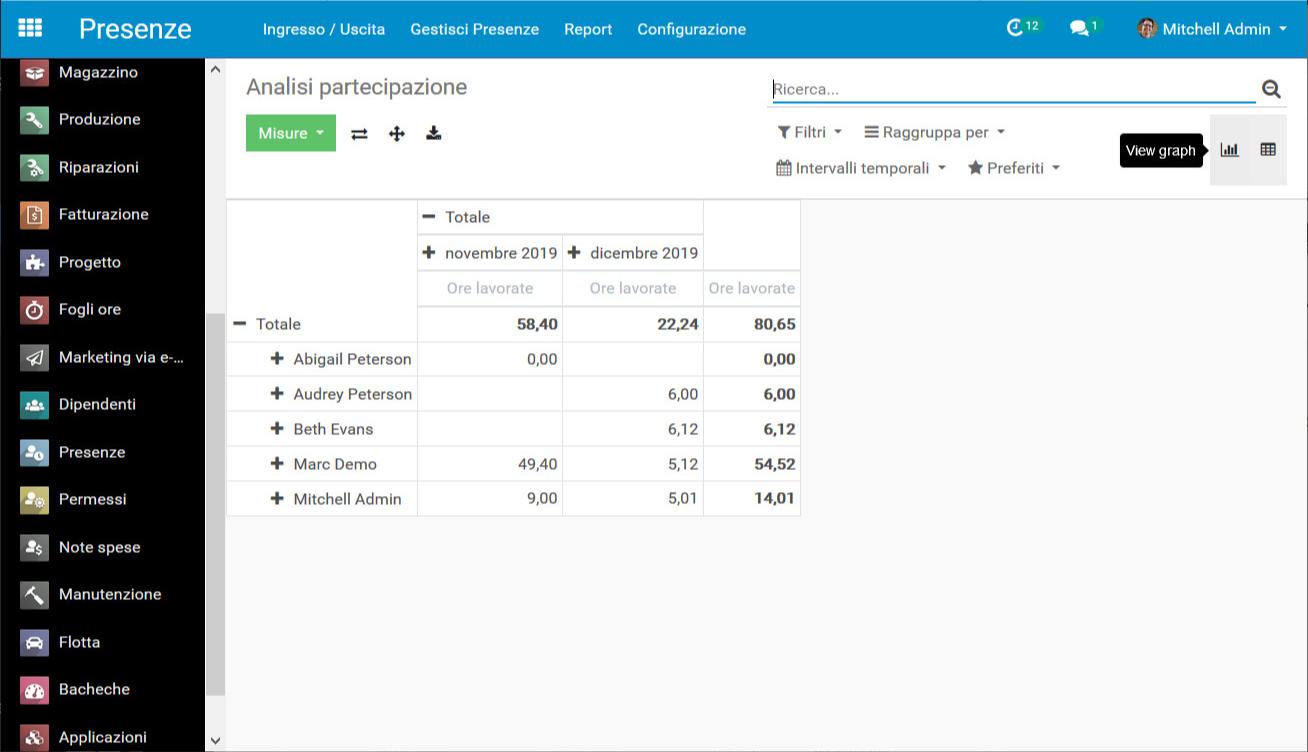 Recognition methods Among the main features, the ability to use three different authentication methods, from the classic user password, to the badge to end up with the use of the fingerprint, while still allowing quick identification of the operators. User interface with color display The large 4 ″ color display, together with the management of menus and voice messages (in Italian) make it particularly easy to use the device.

Safety Both during normal use and in the event of a power failure, the data contained within the device is kept in memory for up to 10 years.
Communication interfaces The new presence detector is equipped with not only a USB connection, a LAN interface and a practical USB port for direct backup to a pendrive. Through the wired LAN network connection it is possible to automatically synchronize multiple devices, sharing the users and their access codes (via the ClickAttendant software).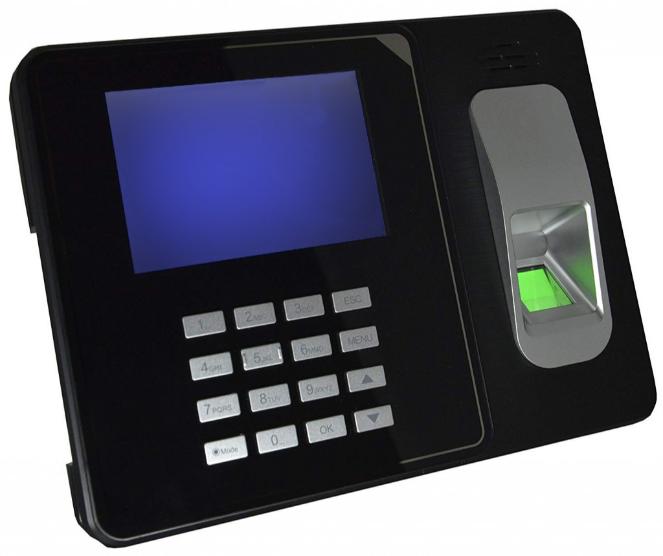 Caratteristiche Tecniche
• Tipo di Identificazione: Impronta Digitale, Tag RFID e Password
• Numero di impronte Memorizzabili: 1000• Tasso errori di lettura: < 0.1%
•Tempo medio di identificazione: < 0.7 secondi• Numero di record memorizzabili: 100.000 ~ 150.000
• Porte di comunicazione: USB, LAN Ethernet (RJ45)• Batteria di Backup: No (Optional, Esterna)• Alimentazione: Esterna 5V DC 1A (incluso)
• Mantenimento dati senza alimentazione: Max 10 anni
• Display: LCD 4″ Colori
• Tastiera: 16 pulsanti• Lingua dei menu: Italiano, Inglese
• Messaggi Vocali: in Italiano
• Dimensioni: 190 (L) x 141 (H) x 32 (P)
• Garanzia: 12 mesi on center
• Manuale Utente: Italiano
• Software a corredo: ipsAttendant (Gestione dispositivi, gestione utenti, esportazione dati, ecc..). Richiede Microsoft Windows 10 o Windows Server.
• Staffa per montaggio a parete: Inclusa (tasselli inclusi)
Contenuto della confezione
• Rilevatore presenze
• Alimentatore esterno 220V
• Cavo USB
• Staffa di fissaggio a parete
• 4 tasselli e viti
• Manuale di istruzioni in italiano con certificazione CE