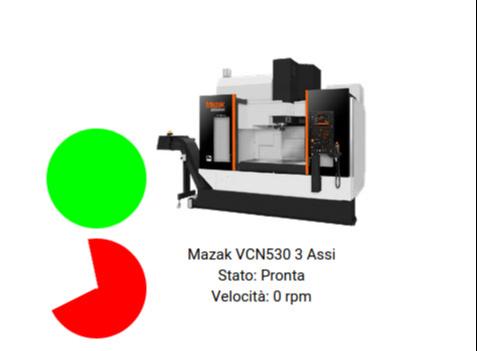 PROJECT DESCRIPTION
The Click4.0 software was created with the aim of creating a new way of operating mechanical production, through innovation of the planning, execution and supervision processes of the work, through the integration of both innovative user interfaces and systems digital control of CNC machines to replace traditional interfaces with machine data. In particular, a software has been created to obtain:

Improvement of the production planning process based on real-time data from CNC machines, resulting in:

reduction of operating times
drastic reduction of planning errors that cause production suspension in machining centers (machines).

Certainty of the delivery of the right production instructions to the planned machine (work center), through the creation of a centralized repository of the instruction files (part program), which also facilitates their eventual maintenance and evolution over time.
Reduction of dead times thanks to the possibility of monitoring the production status of the machines in real time through a simple and immediate dashboard.
Optimization of planning thanks to the availability of statistical reports on the operational efficiency of the various production machines, with data quality guaranteed by the architecture integrated directly with the microcontrollers of the numerically controlled machines.
Transparent integration, that is simple and immediate, with the numerical control machines most used in Italy in mechanical production (CNC such as lathes, milling machines, etc.).
Creation of a Big Data historical database to which intelligent analysis techniques are applied, based on algorithms with self-learning starting from historical data, in order to activate the predictive maintenance mode.