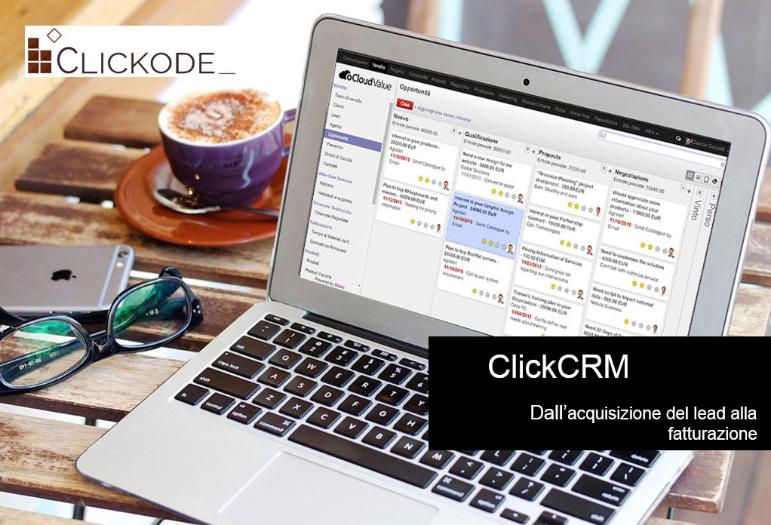 PROJECT DESCRIPTION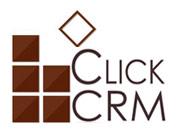 Organize your company's Sales, Post-Sales and Marketing activities easily, in one click. ClickCRM is a management platform used by thousands of companies of all sizes

You can easily customize ClickCRM to better manage your business
Find ready-to-use analytical reports and graphic dashboards via the web
Your customer map helps planning agent visits
Your customer map helps planning agent visits
ClickCRM is a Customer Relationship Management solution that can be used directly from any PC, tablet or smartphone via a browser or native app. Integrate all company information to manage customer contacts and Sales, Post-Sales and Marketing processes, making your customers feel at the center of your business.
The data that flows into ClickCRM represent an important corporate value to help the management plan and monitor all marketing, sales and after-sales assistance activities, always keeping the most important indicators of success under control. Furthermore, ClickCRM always allows you to have the history of all relationships and negotiations with each customer, regardless of the turnover of sales staff.
Who is it for?
ClickCRM is the ideal solution for manufacturing companies, commercial companies, service companies or agencies. The product is particularly suitable for:
small businesses that still use excel sheets to try to keep track of sales activities
all companies that want to plan and monitor commercial activities through a CRM system
companies that want to improve their relationship with customers in post-sales or technical assistance, keeping the flow of activities under control
companies that want to manage the Commercial Offers of their Sales Force from official price lists according to the most suitable commercial policies
commercial agencies that use telemarketing to organize appointments to the sales force
companies that practice attempted telephone sales, or door-to-door sales with an appointment management center
promotion and sales agencies in all sectors (publishing, tourism, components, technology, furniture, energy, telephony, etc).
Advantages of the ClickCRM solution
Improve business management
Plan and control sales and forecasts via graphical dashboards in real time
Do more in less time by automating business processes: emails, calls, demos, quotes, etc.
Stay connected with your customers thanks to the customer portal with helpdesk functions (optional), documentation, management documents exchange
Integrated with the optional functions of Email marketing, Project Management, Billing, Warehouse (optional)
Flexibility in adapting to your business
It is easy for users to customize customer records and the sales process
Dashboards with analytical reports, charts and predefined filters that can be used by all users
Ease of import / export of data to and from Excel or other management systems
Centralized customer and sales database
Customer and prospect contact center
History of all marketing and commercial interactions with your contacts
Flow (pipeline) of ongoing sales activities: leads, opportunities, quotes, sales orders
Shared business agenda and resources, integrated with Google ™ Calendar
Corporate communication between colleagues and agents based on channels and instant messages
Management of indirect sales networks through partners (resellers, dealers, etc.), also organized by geographical area
Advanced features included in ClickCRM
Centralized management of customer questionnaires
Publication of all commercial material, organized for the sales channel and end users
Search and display of customers on a geographical map to optimize routes and visits
Event management (seminars, workshops, fairs) integrated with email marketing
Configurable reports of analysis and graphs of sales by period, seller, product, etc.
Historical archive of commercial offers
Expense reports from sellers with manager approval
Optional modules organized in modular apps
Email Marketing with the ability to send up to 10,000 emails / month
Helpdesk ticket management via web
Management of activities and delivery projects
Billing and accounting, with interaction via email and customer portal
Warehouse management